HAVING A SALE!
EVERYTHING MUST GO!!
I need these gone! They're just wasting space sitting in my room and I'm planning on moving soon. I'd much rather them be owned by someone who will get some use out of them. EVERYTHING MUST GO!
Standard shipping (including tracking number) is $6
when located in the USA. Contact me for overseas prices. All items are in great condition unless otherwise noted. If you are concerned about condition, just ask! I would be happy to provide extra pictures/description! All items come from a smoke-free home and I accept payments through Paypal.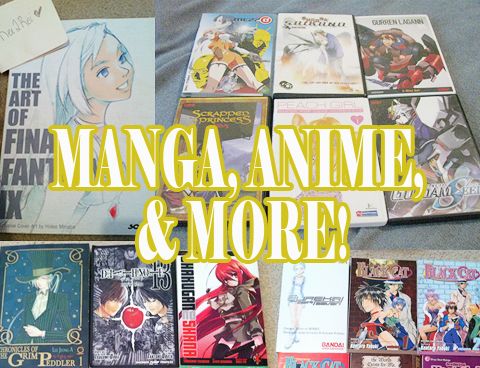 ARTBOOKS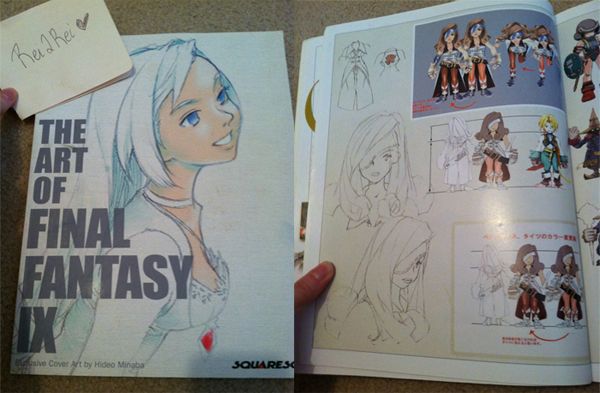 THE ART OF FINAL FANTASY IX -- $25
The cover and spine contain minor wear. There is some sticker residue on the top left corner of the back cover. All pages are in excellent condition. This features an inside look at the stunning art from FINAL FANTASY IX. The book includes rarely-seen concept art and detailed pencil sketches, an immense collection of character art, airship and vehicle designs, monsters and unique weapon images.The book has 160 pages.
MANGA
Each manga is $4.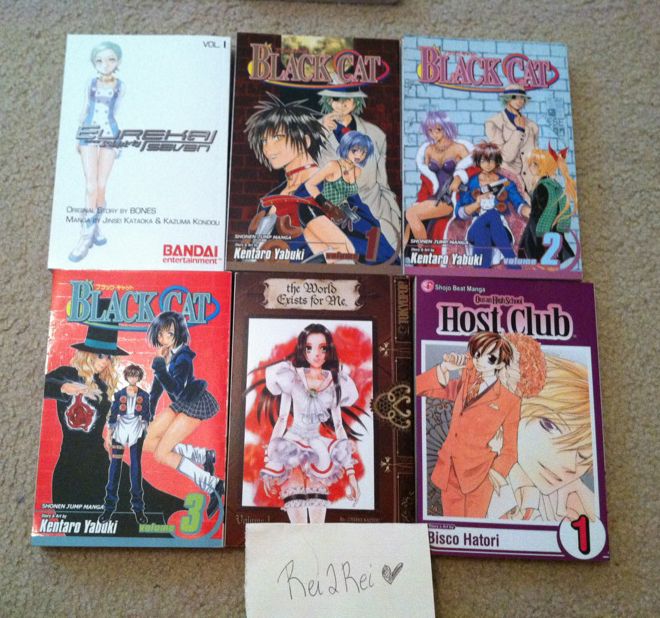 Eureka Seven, Volume 1
Black Cat 1-3 [Buy as set for $10]
The World Exists for Me, Volume 1
Ouran High School Host Club, Volume 1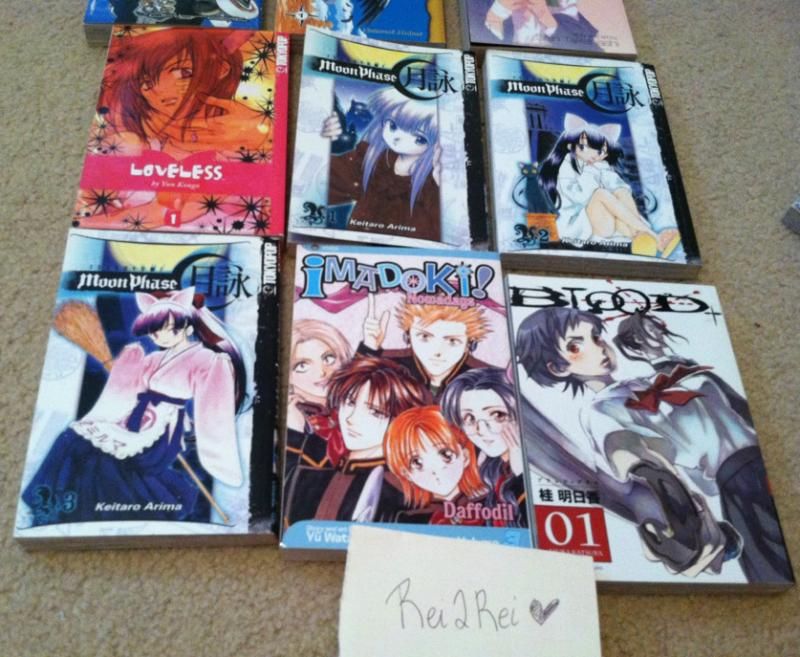 Loveless, Volume 1
Moon Phase, Volume 1-3 [Buy as set for $10]
Imadoki, Volume 3
Blood C, Volume 1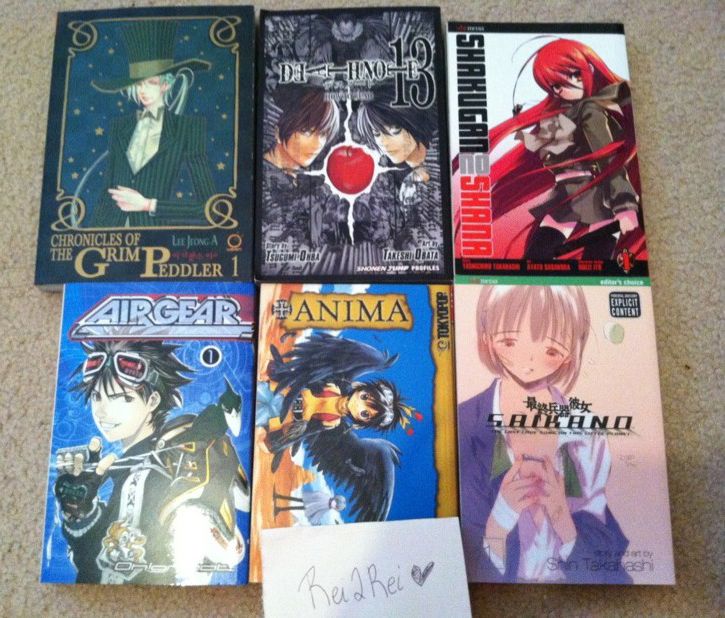 Chronicals of The Grim Peddler, Volume 1
Death Note: How to Read, Vol. 13
Shakugan No Shana, Volume 1
Air Gear, Volume 1
Anima, Volume 1
Saikano, Volume 1
DVDS
DVDs are $7 each. Buy Death Note set for $20.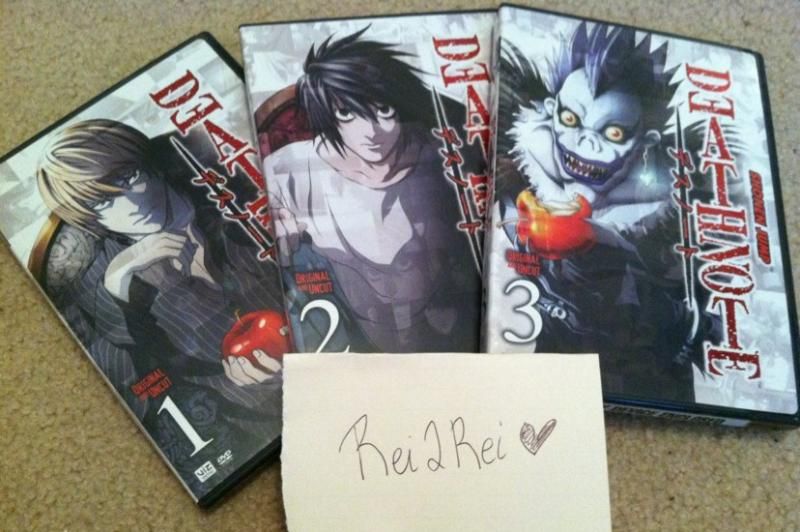 Death Note, Volumes 1 to 3.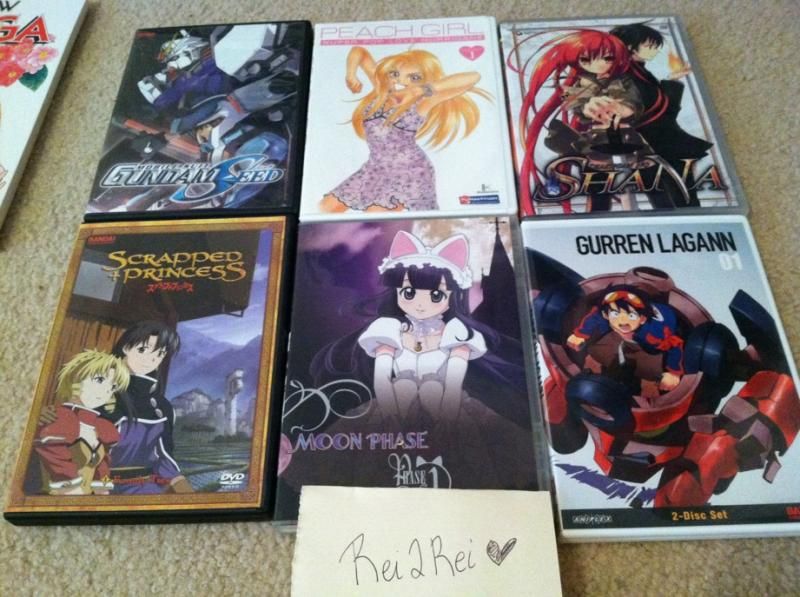 Gundam Seed, Volume 1
Peach Girl, Volume 1
Shakugan No Shana, Volume 1
Scrapped Princess, Volume 1
Moon Phase, Volume 1
Gurren Lagann, Volume 1 [Japanese Audio only]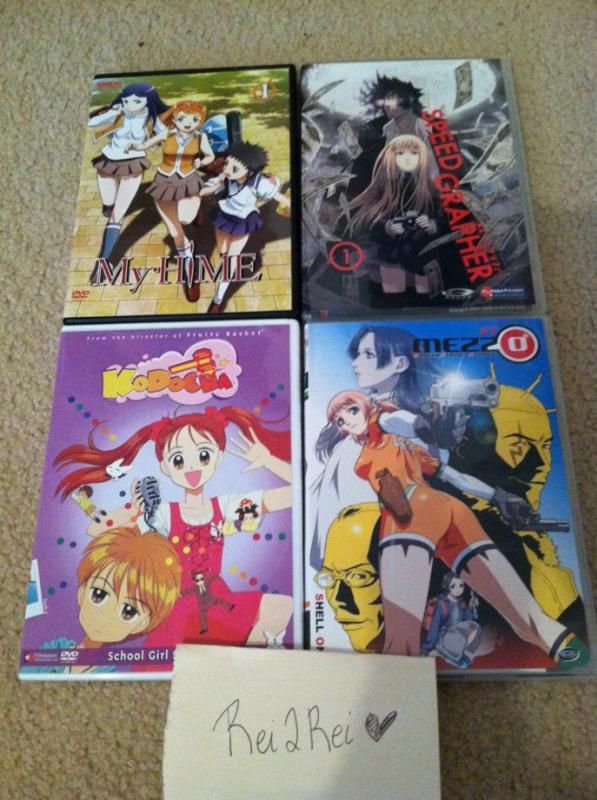 My Hime, Volume 1
Speed Grapher, Volume 1
Kodocha, Volume 1
Mezzo, Volume 1
Comment on the post or shoot me a message through LJ if you have any questions or concerns.